A quick update on construction progress at our new Cremation Garden
A quick update on construction progress at our new Cremation Garden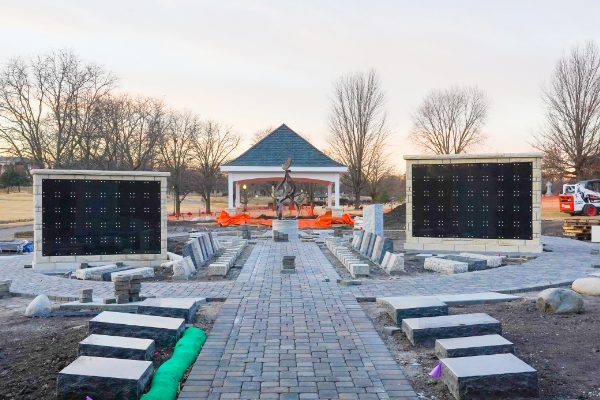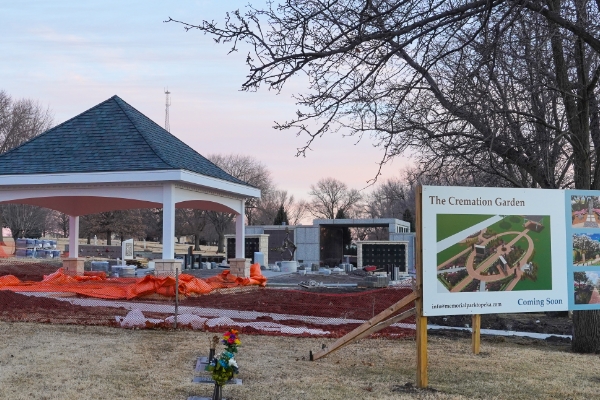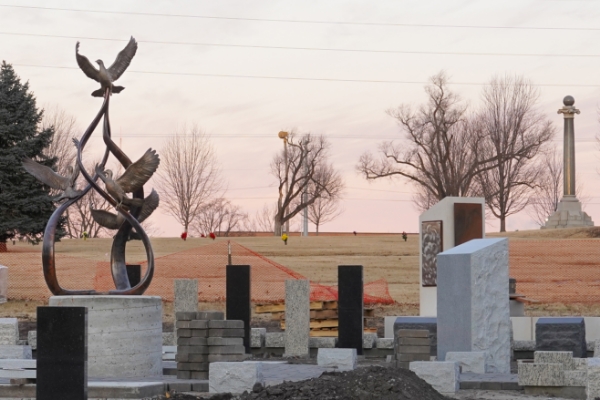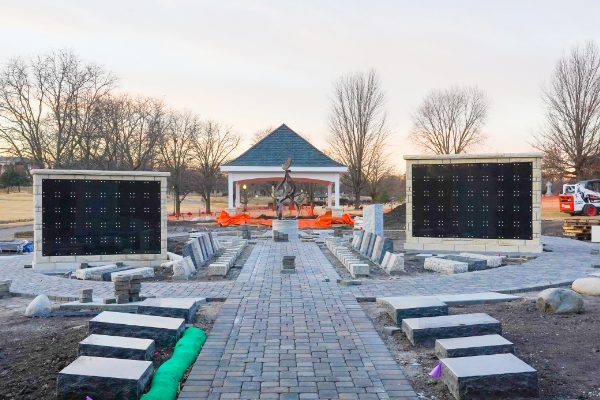 Construction of the Cremation Garden at Memorial Park is underway and progressing nicely despite the cold! We know how important it is for families who choose cremation to have a special place to remember their loved ones, so we designed the Garden to provide many unique and beautiful options.
This includes niche inurnment, upright monuments, family estates, walkway memorials, river boulders and scattering. Memorials are available for individuals, companions and families. Some memorials are available in black, gold, rose or gray granite, and others are available in natural stone. Benches throughout the Garden provide points of reflection and rest.
A beautiful bronze dove sculpture at the heart of the garden, flowering trees and numerous plantings will adorn the site, and memorial tablets will allow visitors to leave written messages for their loved ones.
The Garden also provides a committal shelter for family and friends to gather for services. Take a virtual tour of the Garden here to see more. Construction is underway, but you may still make an advance purchase in the Garden. We'd be happy to share more information with you. Simply stop by our office or give us a call at 785-234-6605.