It is our honor to serve military veterans and their families who have spent their lives in service to our country.

Here you will find more information on a special section in our cemetery set aside for veterans, as well as help obtaining benefits and honors.
Serve & Protect Garden
The Serve & Protect memorial garden is dedicated to our honored veterans and members of the civil services, offering options for both cremation and burial.

This special garden is the site of our annual Memorial Day ceremony, a time for our community to pay respects and show appreciation for the courage, dedication and sacrifices of our nation's veterans. Learn more
here
.
Veterans Benefits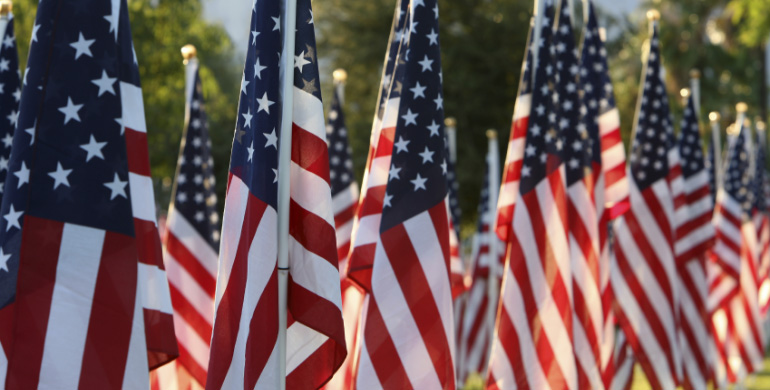 In recognition of their service and dedication to our country, burial and cemetery benefits are available for each eligible veteran.

These benefits include a military funeral honors ceremony at a funeral or memorial service, a burial flag, and a veterans cemetery marker.
A monetary benefit towards burial at a private cemetery may be available for veterans who meet certain conditions. The VA must rule on the exact benefits for each veteran. They can be reached at 1-800-827-1000 or find them online at
https://www.va.gov
.
If you would like more information, please click the links below.
General Information
Obtaining a copy of discharge papers required to apply for benefits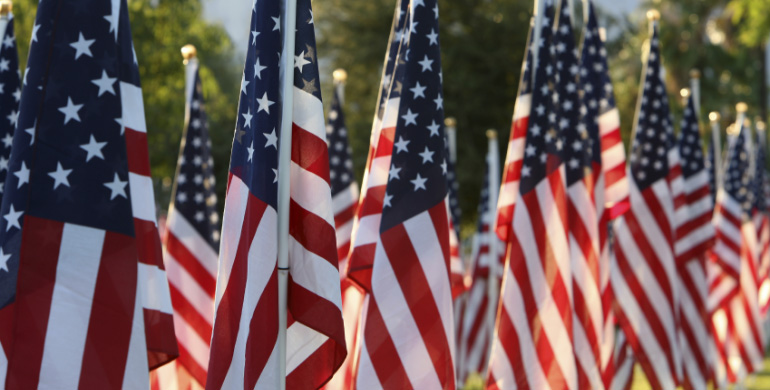 Military Funeral Honors
Every eligible veteran is entitled to a military funeral honors ceremony at their funeral or memorial service. The ceremony serves as a final tribute and thank-you from a grateful nation for the veterans service.

The military funeral honors ceremony is conducted by two or more uniformed military persons, with at least one member of the veteran's branch of service. The service includes folding and presenting the United States burial flag to a surviving family member and the playing of Taps.

Our staff will coordinate with your funeral director and local veterans organization in arranging this special ceremony.
Veterans Markers
The Department of Veterans Affairs provides a bronze marker for any eligible veteran at no cost. The marker must be placed on a granite base, which is available for purchase through the cemetery.

Our staff will assist the family with ordering the marker and the granite base, along with a companion marker for the spouse of a veteran, if desired.
Click the links below for more information.
General Information
Eligibility Requirements